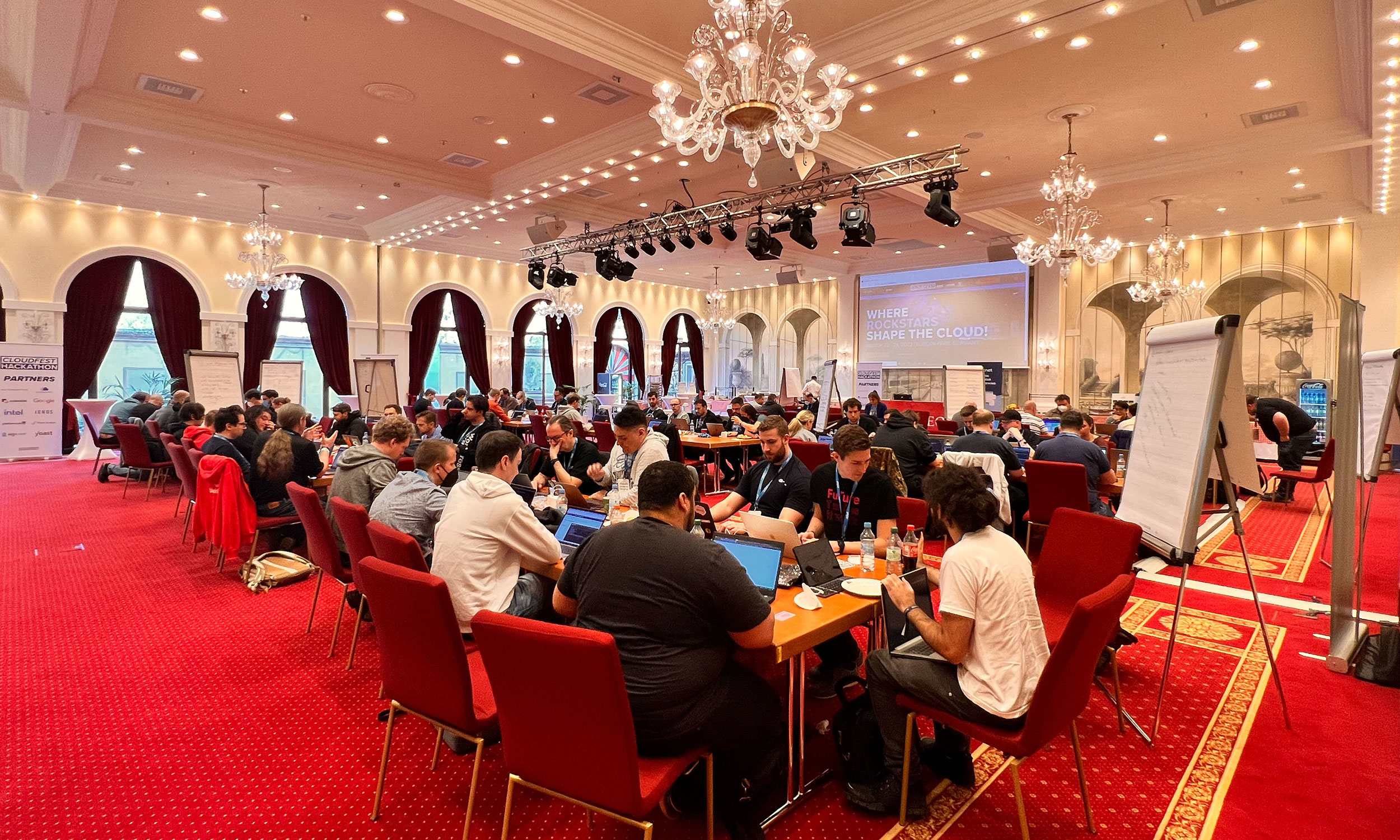 7th Edition
CLOUDFEST
HACKATHON
March 16-18, 2024 | Europa-Park, Germany
For six remarkable years already, the CloudFest Hackathon has consistently been transforming ideas into tangible realities and setting pivotal open-source milestones for established projects. As we turn the page, brace yourself for the next chapter: Edition #7, proudly presenting #CFHack2024!
UNITING THE NATIONS OF CLOUD
Power in Numbers: Join the Cloud's top leaders at the world's #1 internet infrastructure event.
Our 20th-anniversary edition will be MASSIVE!
As we gear up to celebrate the 20th edition of CloudFest, bearing the inspiring motto UNITING THE NATIONS OF CLOUD, our mission is clear: break down barriers, bridge differences, and highlight that this isn't just another event — it's a movement!

Web professionals from every corner of the cloud industry are once again joining forces, striving to craft innovative solutions to pressing challenges in the open-source realm.
Mark your calendars for March 16-18, 2024 to attend the CloudFest Hackathon – Edition #7, and immerse yourself in the vibrant showcase of open-source community passion and innovation – for the path to a better open web starts with you!
At a Glance
CloudFest Hackathon #7
120 Attendees
Engage with a diverse group of like-minded professionals
Two Project Mentors
Receive guidance from industry experts
Social Activities
Look forward to exciting social engagements
Increased Efforts for Diversity
Taking strides toward a more inclusive event for all
Early Bird Arrival
Arrive on March 15 at a discounted rate
4* Europa-Park Hotel
Enjoy premium lodging & gourmet meals
Goal-Oriented Open-Source Projects
We're keeping the tradition alive by solely focusing on projects that resonate with our core principles. All projects are a testament to our commitment to the OS communities and will be not-for-profit, interoperable, and – of course – open-source.
Got a great idea for a hackathon project? Wondering about its trajectory post-hackathon?
And guess what? You won't be sailing this ship alone!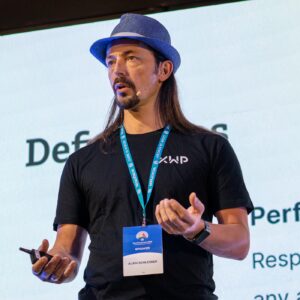 Alain Schlesser
Director of Technology & Innovation at XWP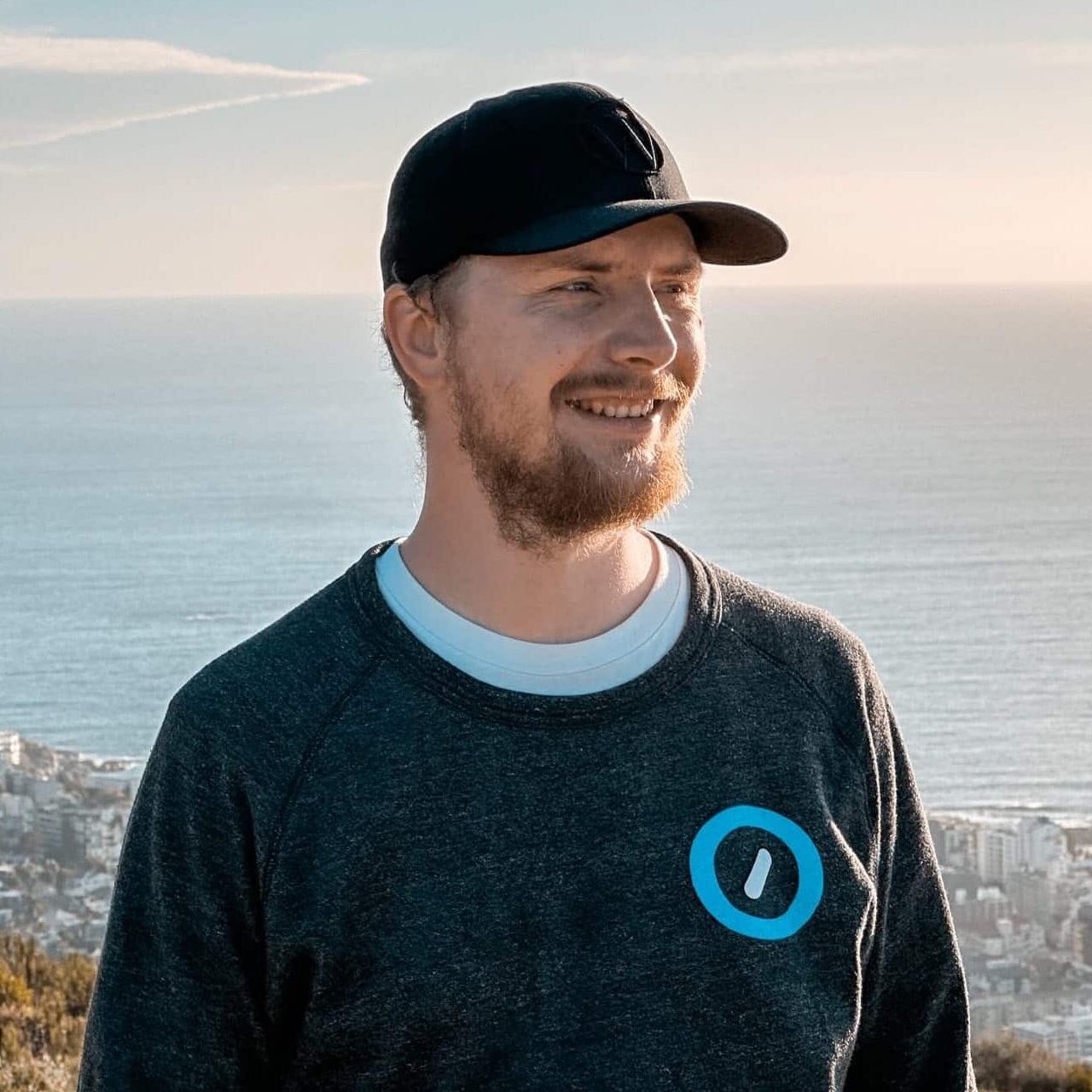 Lucas Radke
Product Manager at Automattic/WordPress VIP
Project Mentors
A clear direction is pivotal, and to ensure that, we've roped in two seasoned mentors to guide your project vision – Lucas Radke (Automattic) and Alain Schlesser (XWP).
Their combined experience and expertise will be invaluable in making your project a standout success.
Intrigued? Explore our project page and pitch your idea!
Let's Hack!
Riding high on the resounding success of previous years, we're gearing up for the 7th edition of the CloudFest Hackathon, tailored based on feedback and what resonated most with our participants.
We couldn't be more thrilled to welcome web professionals from every niche of the cloud, tech and OS industries to the scenic Europa-Park in Rust. Together, let's innovate, hack, and derive solutions for real-world OS challenges while having a blast!
Our focus remains unwavering: fostering a friendly competitive spirit among projects, enhancing social interactions, and offering unparalleled networking opportunities for our enthusiastic hackers.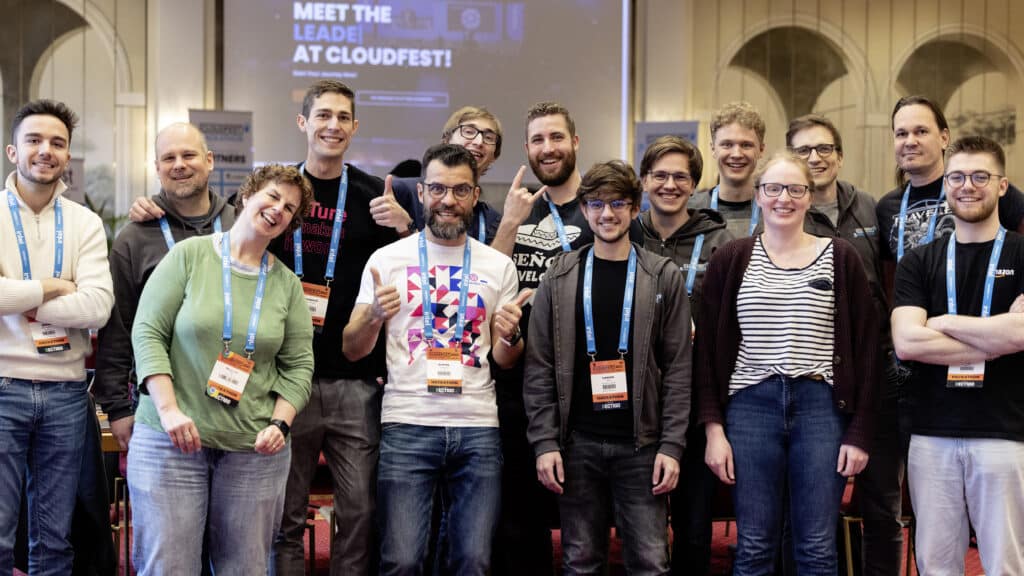 Ready to be a part of an even more monumental hackathon in 2024?
Attendee applications (second batch) are now OPEN until January 8, 2024!
Hurry, as spots are limited—we'll be welcoming only 120 attendees to this exclusive event.